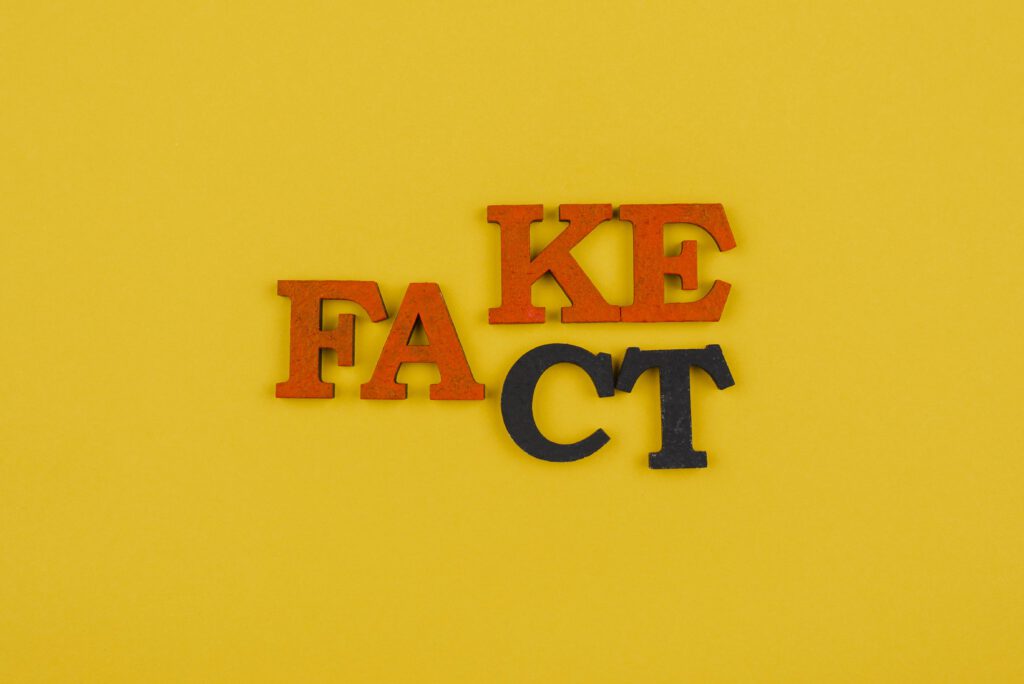 A large number of academics, philosophers, and journalists refer to our current era as the 'post-truth' era (McIntyre, 2018; Prange, 2018). With that, they refer to an era wherein the truth is primarily based on emotions rather than reason (McIntyre, 2018; Prange, 2018). As a result, everyone today claims they are telling the truth because people simply no longer know what is true and what is not (Prange, 2018; McIntyre, 2018). There is hardly any room for proper, factual discussion due to this shift from a democracy to an 'emocracy' — even when proper discussion is so crucial for several controversial issues (Prange, 2018). An example of such an issue is the abortion discussion that gets a lot of attention in the United States.
Two movements lead the very heated discussion about abortion in the United States: the pro-choice movement vs. the pro-life movement. The pro-choice movement is pro-abortion, while the pro-life movement is against abortion. The debate about whether abortion should be legal is emotionally charged, and most people differ widely in their opinions. Due to this emotional aspect, a lot of statements that are represented as the truth are actually emotional truths. Notably, the name 'pro-life' is quite interesting. If you would only hear pro-life, would you guess their 'enemies' would be against life? Clearly, pro-life is a term that uses framing and is emotionally charged to convince people about their anti-abortion perspective. Is the rest of pro-life activists' persuasion techniques also built around emotional truth? And if so, how effective is this strategy?
Five self-acclaimed experts that were either pro-life (3) or pro-choice (2) were fact-checked. Fact-checking was done by picking social media messages from the self-acclaimed experts and picking out (questionable) statements about abortion. Afterwards, the statements were fact-checked with several resources, such as Google and journalistic reports. Depending on the truthfulness of the information, statements got a label, ranging from 'truth' (= 100% truthful) to 'pants on fire' (= misleading and ridiculous claims). Fact-checking revealed that the pro-choice experts used a lot more actual truths, while pro-life experts used a significant amount of false information and emotional truths. The latter is what this article sheds light on.
Abortion 'experts'
The pro-life movement exists of many (self-acclaimed) experts who spread information about the 'cruelty' of abortion. Two of those self-acclaimed experts are Terrisa Bukovanic and Lila Rose. Terrisa Bukovanic is a radical pro-life activist who is the founder and CEO of PAAU. PAAU is a 'Progressive Anti-Abortion Uprising' organisation that advocates for pro-life education, protests and donations (PAAU, n.d.). Terrisa is often found at pro-life protests, where she gives emotional speeches and is often arrested for her actions. Similarly, Lila Rose is also a pro-life activist with her own organisation, called Live Action, which fights against abortion rights (Lila Rose, n.d.). Lila, as well as Terrisa, is often mentioned on well-known news sites as a representative of the pro-life movement. Interestingly, both experts are active Twitter users, and they tweet a significant amount of statements about the 'murderous act of abortion'. Most of these statements, if not all, use emotional truth: they play into people's feelings rather than convey the actual truth (Raab, 2019). For example, Terrisa recently tweeted that 2,363 unborn children will be "murdered" by "someone who swore an oath to DO NO HARM".
Image 1: Tweet by Terissa Bukovinac (Terissa Bukovinac, 2022b)
Not only does this tweet use emotional truth by stating that abortion is murder, but it also overexaggerates the truth by stating that 2,363 abortions occur each day. While in fact, as discovered while fact-checking, around 1,713 abortions happen per day (CDC, n.d.). Thus, emotional truth often goes hand in hand with spreading disinformation.
Using emotional truth for pro-life persuasion
The fact that pro-life activists tend to use emotional truth does not come as a surprise. Namely, using emotional truth has its advantages. As explained before, emotional truth allows people to make statements that play into people's emotions and feelings rather than stating factual information in a neutral way (Raab, 2019). Emotional truth is often used in (U.S.) politics as it helps with receiving support (Grüning & Schubert, 2022). But what are the main advantages of using emotional truth for pro-life activists?
Radical right activists, among which Terrisa Bukovanic and Lila Rose, are known for using dramatic, emotional statements for their effectiveness (see, e.g., Kazlauskaitė & Bauvois, 2022; Valentim & Widmann, 2021). As such, emotional statements seem to help make a significant impact on people and also increase radical rights' popularity (Valentim & Widmann, 2021). Zooming in on making an impact with emotional truth, research shows that emotional statements significantly impact the way people think, make decisions and solve problems (Jung et al., 2014). As a result, pro-life activists can effectively influence people with emotional abortion statements, perhaps converting pro-choice thinkers to pro-life thinkers. Lastly, emotional statements attract such attention that people may pay less attention to the question of whether activists are actually telling the truth or are actual experts (Onoda, 2012).
The success of emotional truth for pro-life activists
This effectiveness of emotional truth can also be seen through the success of the pro-life experts Lila Rose and Terrisa Bukovinac. Both 'experts' spread mostly false information about abortion. Yet, they are deemed reliable spokespeople for the pro-life movement.
Let's first dive into Lila Rose's success. Lila often gets to speak internationally on family and cultural issues, has addressed members of the European Parliament, and has even spoken at a commission of the United Nations regarding the status of women (Live Action, 2015; Live Action, 2019). She is deemed a very effective speaker and a reliable spokesperson for the pro-life movement. Yet, she mostly spreads false information, accompanied by a strong emotional edge, which this tweet of hers is a good example of: "May our generation be the one that said, enough and stopped the daily blood bath of 2363 children killed every day by abortion" (Lila Rose, 2022). Lila Rose reaches a very big follower base with these tweets and through her organisation Live Action. Live Action has a significant reach with up to 100 million people a month, and a survey among followers showed 43% of readers had altered their stance on abortion after reading Live Action's content (Live Action, n.d.). Her false but highly emotional content seems to hit the spot for many Americans.
Terrisa Bukovinac also has significant success as a pro-life 'expert', even when spreading false information. Terrisa has her own IMDb page, as she has been featured in three documentaries and one TV show (IMDb, n.d.). In all four, she appeared as a reliable spokesperson for the pro-life movement. Moreover, she gets referred to as a pro-life spokesperson in several big national and international news outlets, such as The New York Times, The Washington Post and CNN. Even in Dutch news outlets, Terrisa makes appearances. For example, RTL Nieuws recently mentioned Terrisa as the "voorvrouw van een anti-abortus beweging in the VS" (= spokesperson of an anti-abortion movement in the U.S.) (RTL Nieuws, 2022). Being mentioned by news sites as a reliable spokesperson, Terrisa has a lot of authority. Terrisa's tweets, just like Lila's tweets, also contain a strong emotional tone: "I often wonder how long it will take us to realise we can't build a better world on a pile of unborn dead babies" (Terrisa Bukovanic, 2022a).
All in all, Lila Rose and Terrisa Bukovinac are able to influence people's way of thinking, decision-making and problem-solving about abortion by using this emotional truth (Jung et al., 2014). Being featured in several renowned news outlets, their reach goes beyond just social media. Their emotional statements indeed seem to attract the attention of many people. Would these people fact-check the 'experts' they follow, they would discover the falseness of their statements. However, the emotional statements distract attention away from the important questions (Onoda, 2012): are these people telling the truth, and are they actual experts?
Can we ever shift back to the actual truth?
Concluding, emotional truth seems to be very effective for pro-life experts Lila Rose and Terrisa Bukovinac. They are clearly being viewed as actual experts in the U.S. for the pro-life movement. However, this does not seem ethical as they constantly spread a significant amount of emotional, false information. Therefore, we leave you with something to think about: should we allow self-acclaimed experts a platform to influence others? Should we not be more careful to give them a voice, especially when they use emotional truth? Or should we live with the fact that the truth now consists of emotions rather than reason? And most importantly, since Lila and Terrisa are deemed reliable by spreading emotional truth and are deeply rooted in both social media and traditional news outlets, is there even a way to shift back from emotional truth to actual truth in this case?
Let us know in the comments what your view is about this topic. For further information, see our fact-checking report.
References
Kazlauskaitė, R., & Bauvois, G. (2022, April 6). How the radical right uses emotions for political gain. Social Europe. https://socialeurope.eu/how-the-radical-right-uses-emotions-for-political-gain
CDC. (n.d.). CDCs abortion surveillance system FAQs. https://www.cdc.gov/reproductivehealth/data_stats/abortion.htm
Grüning, D. J., & Schubert, T. W. (2022). Emotional Campaigning in Politics: Being Moved and Anger in Political Ads Motivate to Support Candidate and Party. Frontiers in Psychology, 12. https://doi.org/10.3389/fpsyg.2021.781851
IMDb. (n.d.). Terrisa Bukovinac. https://www.imdb.com/name/nm12429225/
Jung, N., Wranke, C., Hamburger, K., & Knauff, M. (2014). How emotions affect logical reasoning: evidence from experiments with mood-manipulated participants, spider phobics, and people with exam anxiety. Frontiers in Psychology, 5. https://doi.org/10.3389/fpsyg.2014.00570
Lila Rose [@LilaGraceRose]. (2022, May 3). May our generation be the one that said, enough, and stopped the daily blood bath of 2363 children killed every day by abortion. [Tweet]. Twitter. https://twitter.com/lilagracerose/status/1521299849685045248
Lila Rose. (n.d.). Twitter account https://twitter.com/lilagracerose
Live action. (n.d.). Homepage. https://www.liveaction.org/
Live Action. (2015). PRESSMembers of European Parliament call on EU to defund Planned Parenthood until investigations into U.S. video scandal are carried out in Europe https://www.liveaction.org/news/members-of-european-parliament-call-on-eu-to-defund-planned-parenthood-until-investigations-into-u-s-video-scandal-are-carried-out-in-europe/
Live Action. (2019). Lila Rose speaks at the United Nations Commission on the Status of Women [Video]. YouTube. https://www.youtube.com/watch?v=YdiXZ-k0foU
McIntyre, L. (2018). Post-truth. MIt Press.
Onoda, K. (2012). Interaction between emotion and attention systems. Frontiers in Neuroscience, 6. https://doi.org/10.3389/fnins.2012.00139
PAAU. (n.d.). Homepage. https://paaunow.org/
Prange, M. (2018, 11 November). Waarheidsspreken in tijden van 'post-truth': Foucault, parresia en populisme. Bij nader inzien. https://www.bijnaderinzien.com/
Raab, D. (2019, April 27). How to Know Your Emotional Truth. Psychology Today. https://www.psychologytoday.com/us/blog/the-empowerment-diary/201904/how-know-your-emotional-truth
RTL Nieuws. (2022, June 24). Recht op abortus landelijk geschrapt in Verenigde Staten. https://www.rtlnieuws.nl/nieuws/buitenland/artikel/5317182/abortus-verenigde-staten-joe-biden-conservatieven-republikeinen
Terissa Bukovanic [@Terrisalin]. (2022a). I often wonder how long it will take us to realize that we can't build a better world on a pile of unborn dead babies. [Tweet]. Twitter. https://twitter.com/Terrisalin/status/1584936263253078017
Terissa Bukovanic [@Terrisalin]. (2022b). 2,363 unborn children will be murdered today by someone who swore an oath to DO NO HARM. [Tweet]. Twitter. https://twitter.com/Terrisalin/status/1584222091783507971
Valentim, V., & Widmann, T. (2021). Does radical-right success make the political debate more negative? Evidence from emotional rhetoric in German State Parliaments. Political Behavior. https://doi.org/10.1007/s11109-021-09697-8